Smartphone access for your gated community
A secure, convenient, and easy way for residents and guests to gain access to gated communities via smart devices. Gone are the days of waiting in long lines at the gate or spending precious time on a remote attendant.
Tap2Open allows residents and invited guests to enter a gated community or secured door at the push of a button.
The Tap2Open Service:
Ideal for any electronic entry system such as gated communities, office buildings, storage facilities, parking garages, and apartment complexes
Cloud-based service is easy to use, simple, and convenient for any size installation
Residents can use their PC, tablet, or smartphone to send an invitation to their guests
Guests can use the invitation to access the premises only during the scheduled time when they are at the gate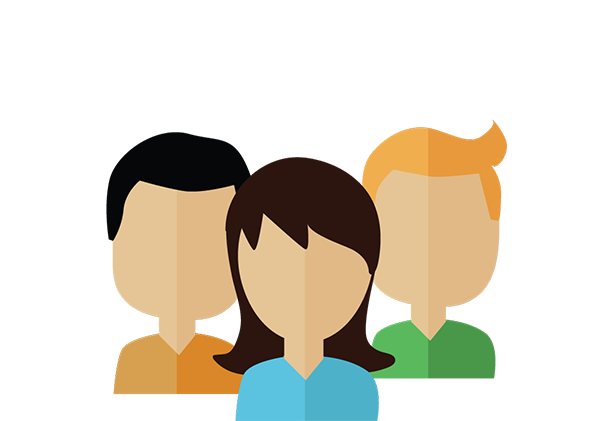 Have a service person coming for a one-time job? Send them a one-time pass to enter the community. Having guests over for dinner? Schedule one or more invitations for your guests at the time and date of your choosing.
Residents can send a single or group entrance access from anywhere by logging into the Tap2Open website and sending invitations to guests via text message, email or web link. Residents can even use Tap2Open to enter the community with their smartphone.
For Residents:
Residents can easily schedule a single visitor or group and send invitations anywhere there is Internet connectivity
Flexible scheduling allows residents to control exactly when guests may enter
Residents can cancel or update an invitation at any time
Invitations can be locked to a single guests' phone for additional security
Get a notification when your guests arrive if wanted
Guests save time by avoiding long lines for access into your community through the security gate or having to punch in access codes. With one tap from their invitation guests are able to enter your community. First time guest? Tap2Open provides turn by turn directions for guests.
For Guests:
Guests avoid long lines and wasted fuel waiting for entry
No need to install an app; a single tap opens an invitation right in the guest's mobile phone's browser
Automatically provides guests with driving directions and entry instructions on their smartphone
Guests can avoid exposing themselves to rain, snow, or other extreme weather when entering the community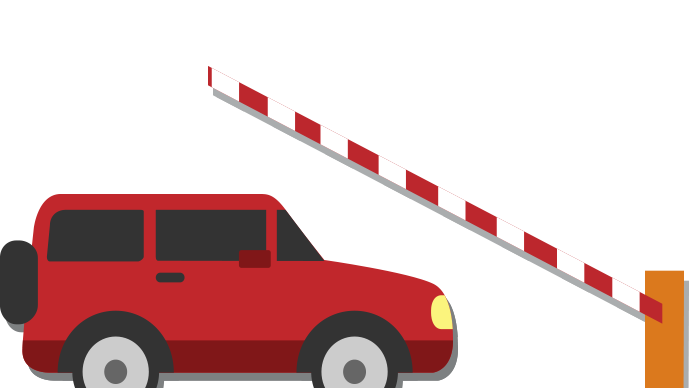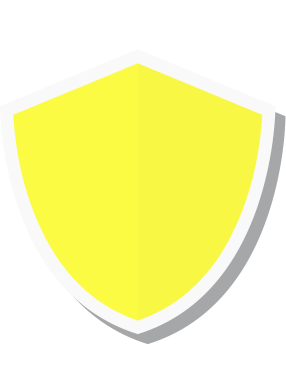 Community administrators can add or remove residents to the community with ease via our web-based Community Management system. The system allows administrators to view entry logs, change passwords, and move-in/move-out residents.
For Communities:
The system maintains detailed access logs
No special programming tools required – residents are managed with an easy-to-use web interface
Works with existing access systems and reduces overhead to help cut costs
Increased security with less manpower
"Move out" feature ensures past residents' privacy
What Users Are Saying About Tap2Open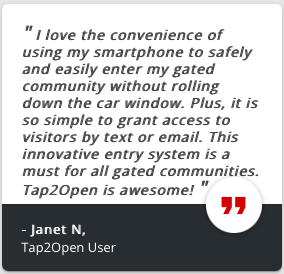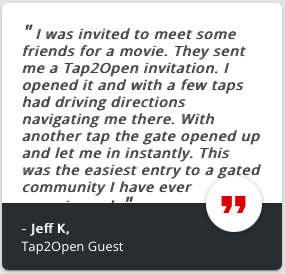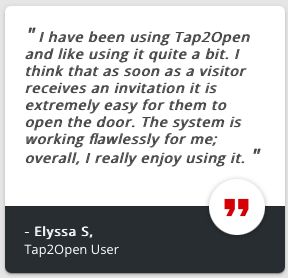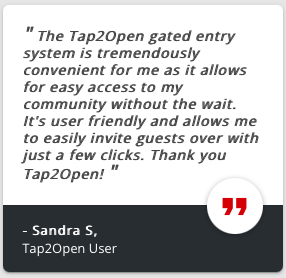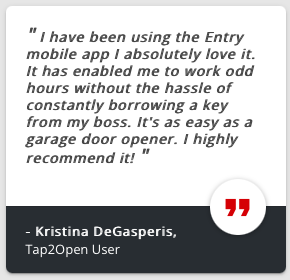 Inquire About Tap2Open in Your Community
Call 561-740-OPEN (6736)